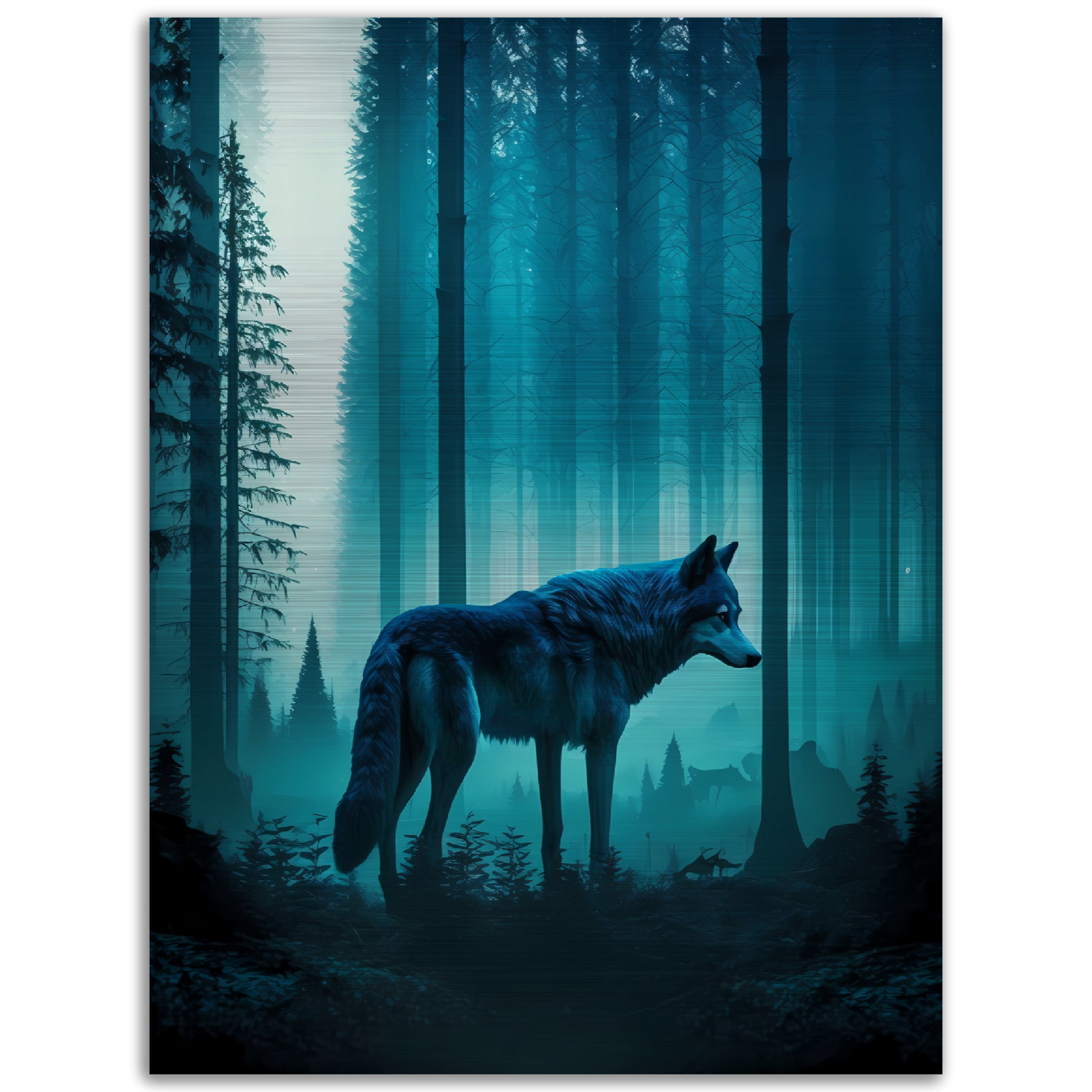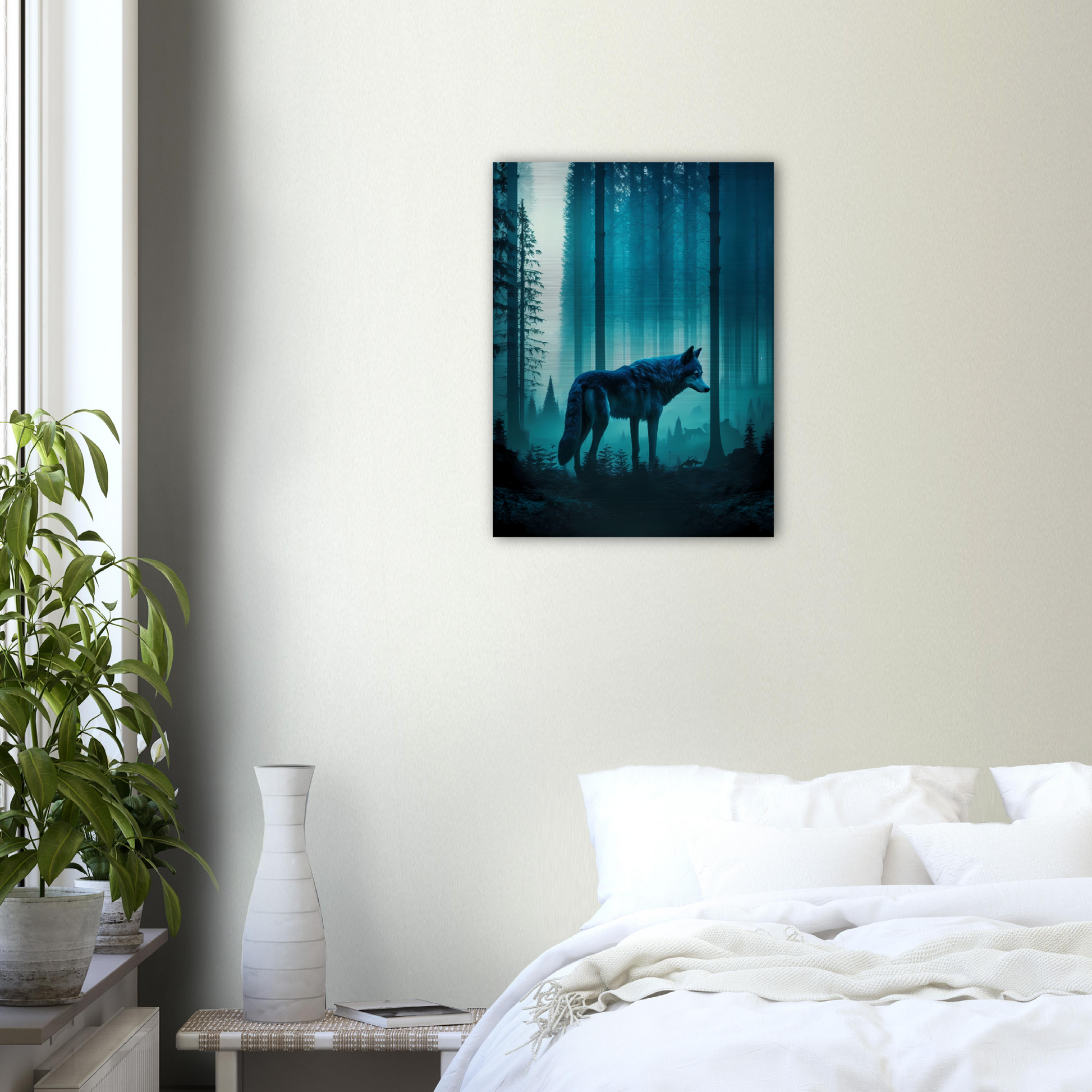 "Wolf in the woods" brushed aluminum painting - LIMITED EDITION
Regular price
$222.00 USD
Sale price
$222.00 USD
Regular price
Tax included.
50 are currently viewing this product
Delivery estimate:Dec 15/12 - Dec 19/12
"Wolf in the woods" brushed aluminum painting - LIMITED EDITION
Product Description
Delivery
Returns
A 45x60 cm brushed aluminum board "Wolf in the woods" derived from the BEACON HILLS FOREVER convention, itself inspired by the Teen Wolf series.

Our beautiful brushed aluminum board adds depth and texture to art. Made from a silver brushed aluminum Dibond panel, also known as AluDibond Butler silver finish, this print is visually stunning and built to last a long time. It's durable and incredibly lightweight, making it ideal for the most saturated colors.
Features :
The print is matte and non-glare, so no matter where you hang it, light won't impede its beauty. The black and white photos and drawings are absolutely stunning.
The colors in this print are highly saturated, even in large monochrome areas, allowing the art poster to pop above the surface.
The brushed silver AluDibond creates a unique metallic finish, adding a special touch.
The direction of the grain is horizontal, which ensures an even more dynamic appearance.
Our aluminum board is approximately 3 mm (0.12 in) thick, which ensures a strong and rigid base.
Our direct printing technique allows the image to be printed directly onto the surface of the aluminum Dibond panel, ensuring the highest quality reproduction.
White is not printed on brushed aluminum boards. The white of the print stands out as a unique metallic silver.
We have also included a hanging kit, which may vary depending on the country of shipment.
Dimensions may vary slightly from region to region. For the United States and Canada, measurements are in inches, while for the rest of the world, they are in centimeters.
The delivery price will be estimated at the "Delivery address" step.
Delivery time is determined by several factors, including but not limited to:
The product ordered
The place of printing
The country of destination
Order size
Network status
The selected delivery method
We ship to over 200+ countries worldwide and have local production in 32 countries through our network of over 130+ printing partners .
Please keep in mind that the estimated delivery date given when ordering includes:
Completion time: the time it takes to create your products, which depends on the product.
Shipping time : delivery time from printing partner to delivery address, which depends on country of production, country of delivery, selected shipping method, network conditions and other factors .
Note Estimated delivery dates are indicative and do not constitute a guarantee . For large volumes, complex formats, certain countries or special circumstances, delivery times may vary.
For more information, you can consult our Shipping Policy
Defective or damaged products
If you receive defective or damaged orders, such as damage to the products delivered, errors in the number or quantity of the products delivered, or lack of quality of the product delivered: please contact our customer service within 15 days of receipt of the item.
If our quality assurance team validates your request, we will be happy to send you a free replacement order as soon as possible.
Lost Order Policy
For packages lost in transit, please contact us within 15 days of the estimated delivery date. We will be happy to send a replacement order on your behalf.
Return policy
We do not refund orders for buyer's remorse. Likewise, we currently do not support returns due to sizing as the products you order are customized and made specifically for each order to reduce overproduction and environmental impact (as noted here) . Each product is therefore made to order and is not replaceable. So, if the size does not fit, you will unfortunately have to place a new order at your own expense.
If you have a problem with your order or the product received, please contact our customer service.