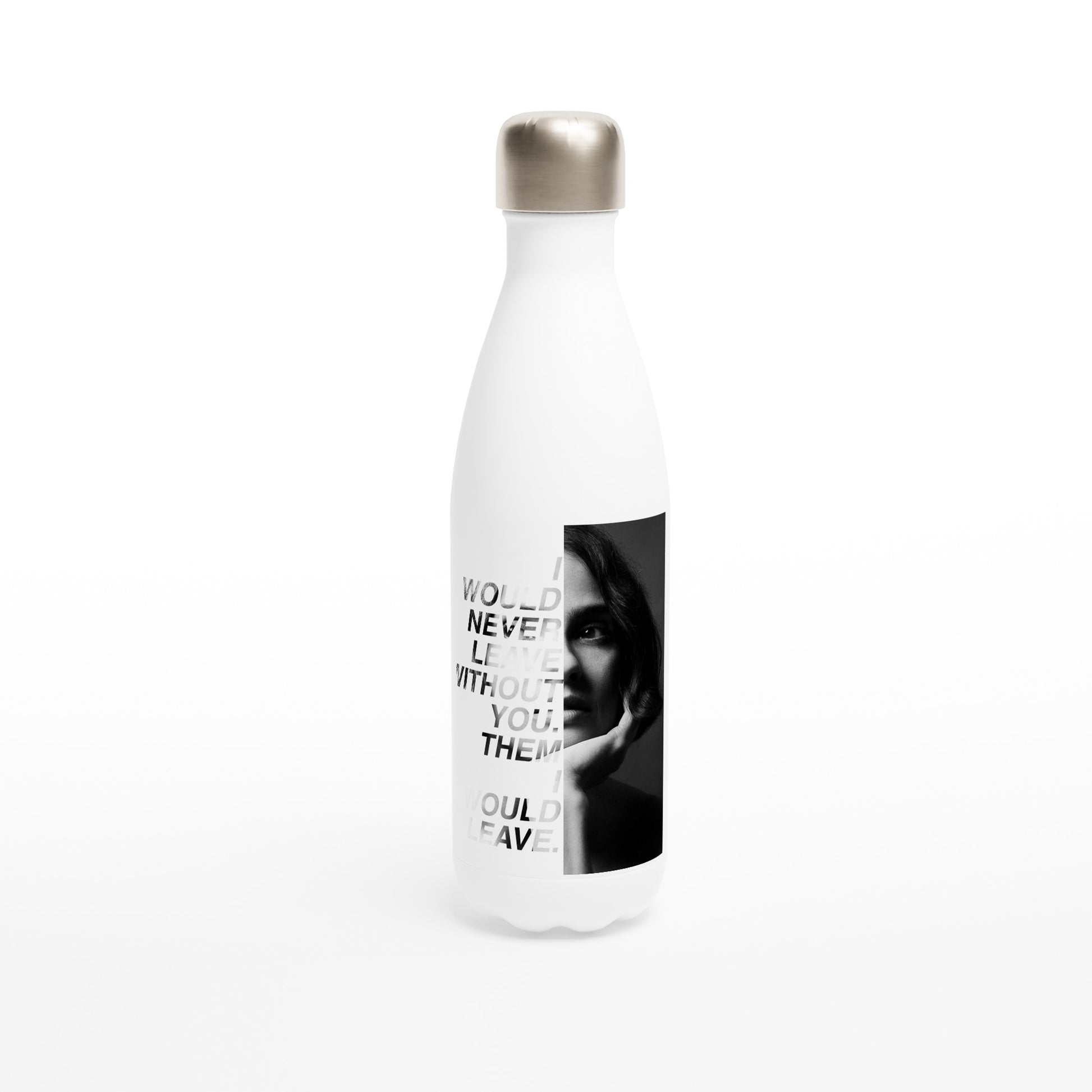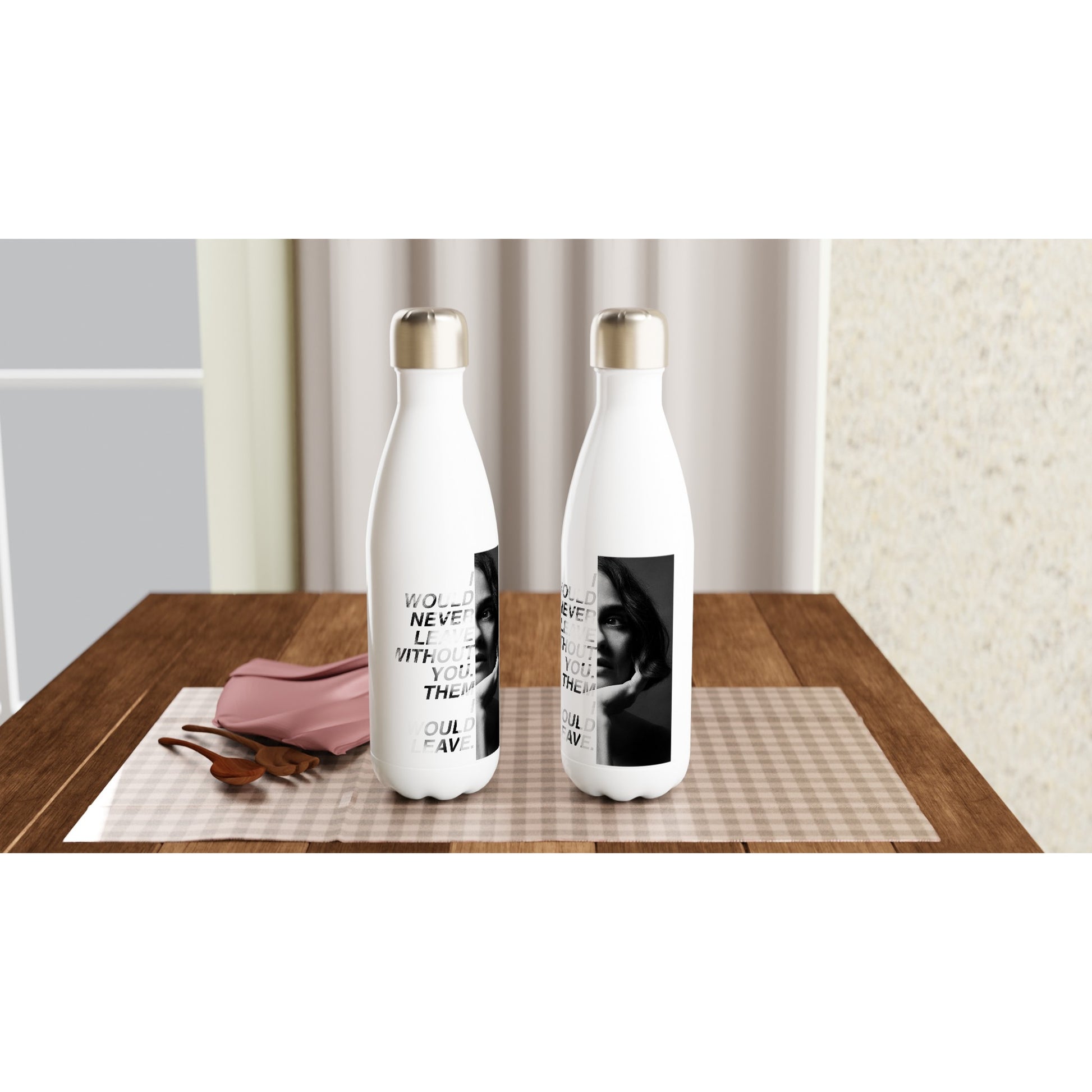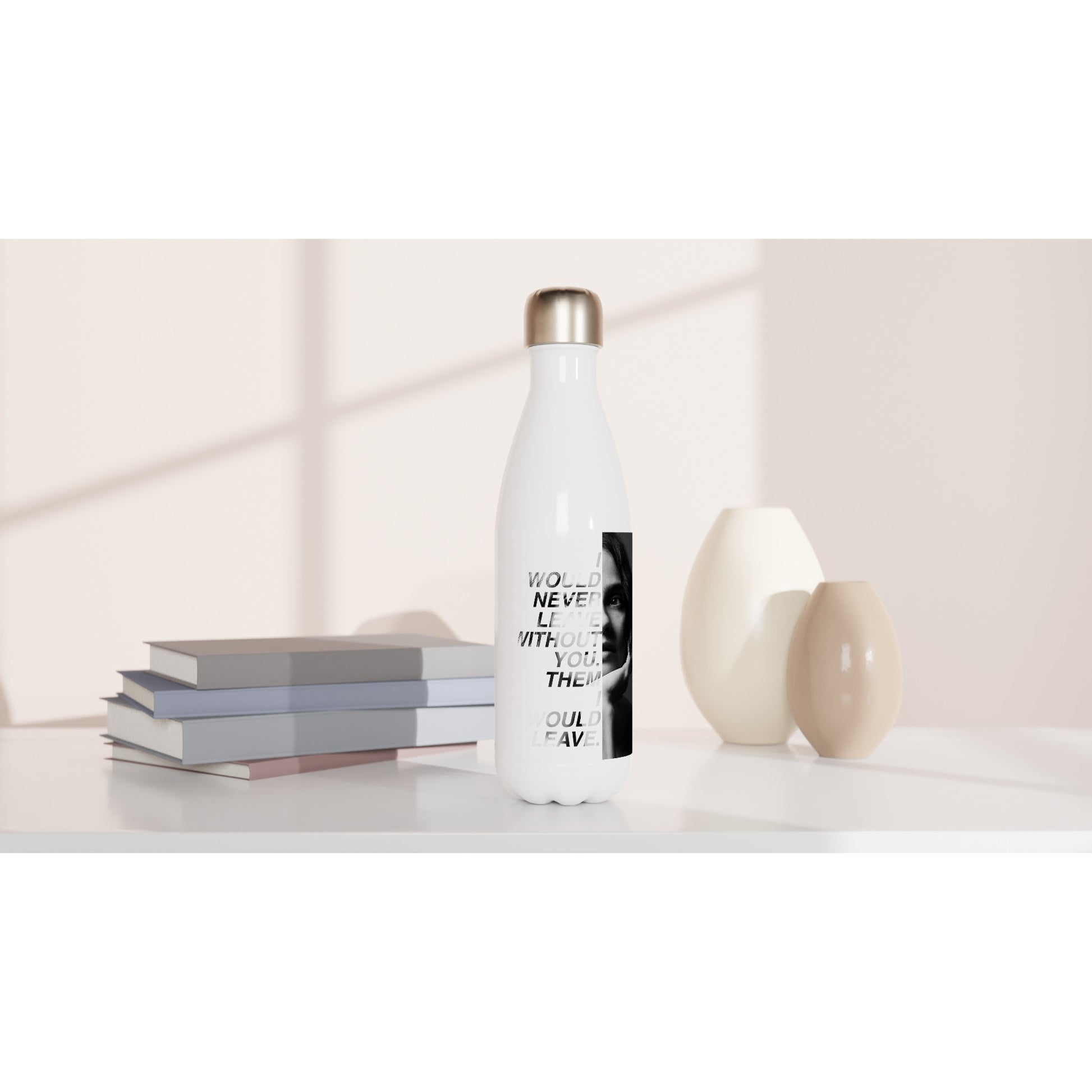 Insulated bottle Quote from MALIA TATE - SHELLEY HENNIG
Sale price
$39.00 USD
Regular price
Tax included.
31 are currently viewing this product
Delivery estimate:Dec 17/12 - Dec 21/12
Insulated bottle Quote from MALIA TATE - SHELLEY HENNIG
Product Description
Delivery
Returns
An insulated bottle of the quote "I would never leave without you. Them I would leave." by MALIA TATE with a photo of SHELLEY HENNIG taken at the BEACON HILLS FOREVER convention inspired by the TEEN WOLF series.

Don't leave home without this stylish 483ml (17oz) water bottle to keep you hydrated. It is made of high quality stainless steel and has double wall insulation to keep cold drinks cold and hot drinks hot. Its elongated spout and slim design allow you to carry it easily or slip it into your bag. Best of all, the leak-proof cap ensures no liquid spills, and the large surface area provides excellent support for beautiful designs.
- White stainless steel insulated travel bottle 483 ml (17 oz)
- Dimensions: 255 mm high (10.03 in) high and 70 mm (2.85 in) in diameter
- Isothermal flask with double-walled structure
- Insulation keeps liquid hot or cold for 6 hours
- Dishwasher not recommended due to vacuum seal. Handwash only.
The delivery price will be estimated at the "Delivery address" step.
Delivery time is determined by several factors, including but not limited to:
The product ordered
The place of printing
The country of destination
Order size
Network status
The selected delivery method
We ship to over 200+ countries worldwide and have local production in 32 countries through our network of over 130+ printing partners .
Please keep in mind that the estimated delivery date given when ordering includes:
Completion time: the time it takes to create your products, which depends on the product.
Shipping time : delivery time from printing partner to delivery address, which depends on country of production, country of delivery, selected shipping method, network conditions and other factors .
Note Estimated delivery dates are indicative and do not constitute a guarantee . For large volumes, complex formats, certain countries or special circumstances, delivery times may vary.
For more information, you can consult our Shipping Policy
Defective or damaged products
If you receive defective or damaged orders, such as damage to the products delivered, errors in the number or quantity of the products delivered, or lack of quality of the product delivered: please contact our customer service within 15 days of receipt of the item.
If our quality assurance team validates your request, we will be happy to send you a free replacement order as soon as possible.
Lost Order Policy
For packages lost in transit, please contact us within 15 days of the estimated delivery date. We will be happy to send a replacement order on your behalf.
Return policy
We do not refund orders for buyer's remorse. Likewise, we currently do not support returns due to sizing as the products you order are customized and made specifically for each order to reduce overproduction and environmental impact (as noted here) . Each product is therefore made to order and is not replaceable. So, if the size does not fit, you will unfortunately have to place a new order at your own expense.
If you have a problem with your order or the product received, please contact our customer service.